OUR TEAM
We all work together to create a fun and productive culture of TEAMWORK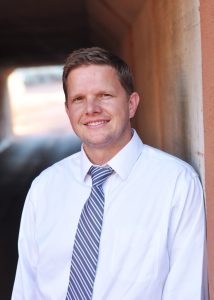 JARED PLEWE, Partner/Escrow Officer
Jared is a native of St. George, Utah. He graduated from Dixie High School in 1998. Shortly after graduating from Dixie State College in 2002, he met his wonderful wife. Since that time they have been blessed with three wonderful children. Jared loves spending time with his family, playing golf, and watching BYU football. He also has a deep love for Southern Utah and can't imagine living anywhere else. The day after Jared received his Bachelor's degree in Business Administration from Colorado State University he packed his family up and moved back to St. George. He has been working in the title industry since that day, closing all types of residential and commercial transactions.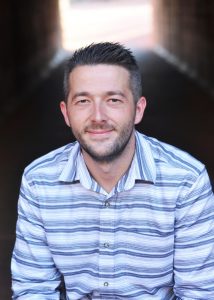 NATE CHRISTENSEN, Partner/Marketer
For the past ten years Nate has been creating relationships in Saint George, Utah that will last a lifetime. During his time working in the title industry he also put his focus and attention into finishing his masters degree in marketing from the University of Phoenix. Nate has been married to his wonderful wife Lacy for nine years. Together they have been blessed with four wild and crazy boys that their world is centered around. Enjoying an active life with his family and spending most of his time involved in sports is what he lives for. He looks forward to continuing to build great relationships for many years to come and is excited about what Infinity Tile has in store for him, his co-workers and his family.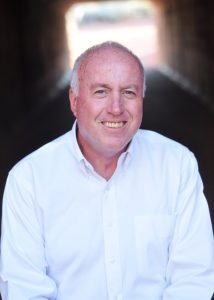 DOUG STANLEY, Title Examiner
Doug Stanley is a third generation "title man" and has been a licensed Title Officer and Marketing Representative professional for over 30 years. During his career he has managed title plants and offices in Salt Lake City, Richfield and most recently in Washington county for the past 20 years. He has experience in every county in this great State of Utah. He is a long time resident of Washington County with a rich pioneer heritage in St. George. He has strong ties to the community. Doug is married to Tami and they have four grown children and three grandchildren and loves spending time with his family and friends. He enjoys reading, traveling, movies and golfing and experiencing the beauty of Washington County.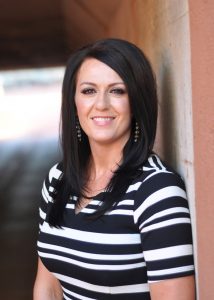 MARCY ROBERTSON, Escrow Officer
Marcy was born and raised in Utah County but has called St. George her home since 2004. Her start in the title industry began in 2006 as an escrow assistant. She quickly learned the business and became an Escrow Officer shortly after. What she enjoys most about the real estate industry is the opportunity to meet and work with new people and the diverseness each transaction brings. Hiking, hunting, fishing, camping and shopping are ways her family enjoys spending time together.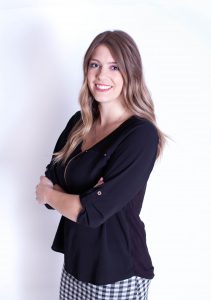 EMILY WILSON, Escrow Officer
Emily has lived in St. George since 2008, although she wasn't born here, she considers sunny St. George as her forever home. She has been together with her husband since 2010, together they have two wonderful children, and two fur babies that complete their family. Emily started her journey in the title world in 2017, she learned the ropes of being an assistant and wanted more, so she learned what was needed to become an escrow officer, and she has dug right in since then. Emily enjoys spending time in the outdoors with her family. You can find her on her free time enjoying the lake and sand dunes at Sand Hollow, camping with her family, mountain biking, and playing cornhole.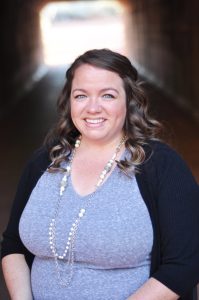 APRIL WILCOCK, Escrow Assistant
Born and raised here, April is a proud local of the St. George area. She brings experience from the banking industry, where she was employed at a credit union for almost 10 years. She joined the title industry in 2013, and attained her Escrow Officer license in 2014. On her days off, she loves to go on adventures with her young son. Some of her favorite hobbies are baking, spending time in nature, hanging out with her family, going on cruises, astronomy, and watching out for desert thunderstorms.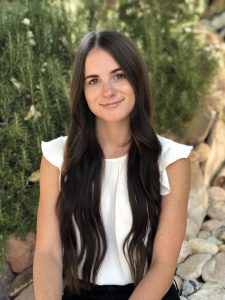 HUNTER KOFFORD, Escrow Assistant
Hunter was born in Utah County and moved to Southern Utah with her family around 2010. She loves the desert heat and the beauty of the surrounding red rocks so she enjoys calling St. George home. She met her husband in high school and they were married on the island of St. John in 2017. She enjoys spending time with friends and family, hiking, yoga and anything that involves sunshine and water. She is new to the title industry and is excited to be a part of the infinity team.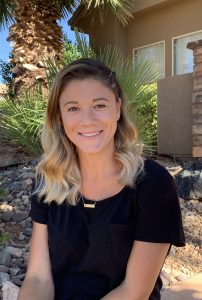 JAQUELYN MILLER, Escrow Assistant
Jaquelyn was born and raised in California, but has called Southern Utah home since 2003. She joined the title industry in 2019. She loves the desert heat and being outdoors. On weekends you can find her on the sidelines of soccer fields, volleyball courts or running on a trail. She looks forward to continuing to learn, grow and build more relationships in the title world.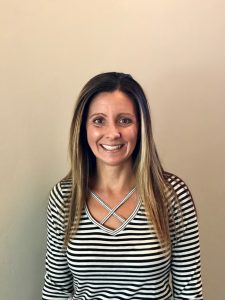 BRANDI LEIGHTER, Escrow Assistant
Brandi was born and raised in St. George, UT. She married the love over her life in 2002 and they have 2 wonderful children. Brandi Loves anything to do with the sunshine. During the summer you can find her and her family either at the lake or in the mountains riding their razor. Brandi loves working with people and is excited to meet and work with the community.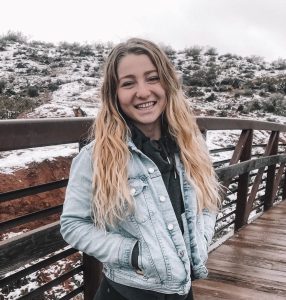 RYLEE CHRISTENSEN, Escrow Assistant
Rylee was born and raised in Washington, Ut and loves it here in the hot dry desert. She married her best friend Cade in March of 2020 and loves being an aunt to her nieces and nephews. On the weekends and during any free time she has you can find her in the mountains, at the gym, hiking, or at the lake with her family. Rylee is new to the title industry, and is excited to be a part of the Infinity team!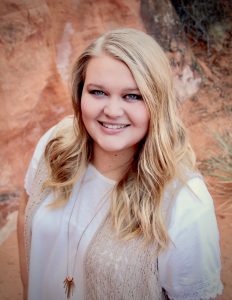 JESSICA HARRIS, Escrow Assistant
Jessica was born and raised in Manti, UT where she spent much of her time on her family's turkey farm. She later attend SLCC where met and married her husband; they have been happily married since 2017. Jessica is continuing her part-time education online through BYU-I online in Professional Studies and looks forward to the day that she will finally be done with school. Jessica loves working with people and looks forward to her future in the title industry.